Competition is good. Except when it isn't. It's good for board games and sports fields. But it can feel different when it comes to our most important work.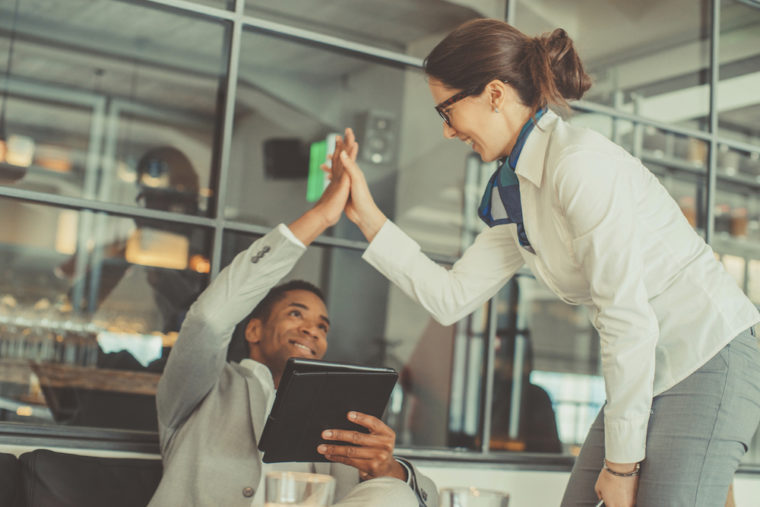 Navigating the delicate art of comparison and unhealthy competition does not come naturally to me. I've wrestled through this. I've lost. I've won. And I've found it incredibly necessary to think about my pursuits in a better way. I'm an author. And like every author I know, the work doesn't come easily. Several years ago, I poured out all the best words I had into a book proposal. My first. I tucked my heart and hopes into purple binders and dreamt about the day some publishing house would say yes. I can't tell you the number of afternoons I stood at my mailbox, holding my breath, and praying there would be good news inside. When the rejection letters started coming, I tried to keep up the hope that surely there would be one positive letter. I only needed
one
. When the final rejection came, I felt so foolish for thinking I could actually write a book. I convinced myself my dream was nothing but a sham and I obviously had no writing skills.
Ever dreamed of launching your own self-hosted WordPress blog? It's easier than you think! Watch my
free, twenty-minute screencast
. I show you exactly how to do it, step-by-step. You don't need any technical knowledge. Click
here
to get started.
But at the same time, I had wannabe writer friends who were getting different letters from publishers. I'm talking amazing letters, dream-come-true letters, letters that turned into book contracts. In my better moments I celebrated them. But there were other moments. Hard moments. Moments when I felt my friends' lives were rushing past me in a flurry of met goals, new opportunities, and professional affirmations. In those moments I said, "Good for them." But on the inside I kept thinking, "Ouch. That means less opportunity for me." The raw essence of honest hurting rarely produces pretty thoughts:
Why can't I see the kind of breakthrough she's experiencing?
He's so much better connected, resourced, and talented than me.
Since they are already successful with their endeavors, I wonder if there's even a need for mine.
When I wrote out these thoughts in my journal I was stunned at what I'd allowed to consume my thinking. Not one of these thoughts was helpful. And not one of these thoughts acknowledged God's provision, which is big enough for us all. If I look at my dreams, desires, and hopes for the future as coming from a place of limited supply, it will constantly feed the notion that someone else's success is a threat to mine. So what do we do? The very opposite of what feeds unhealthy comparison and competition. We ask God to bless others. We look for ways to help others succeed. We come alongside our fellow dream chasers and assure them this world needs more of what they uniquely have to offer. I know it sounds unusual, but couldn't we all use a little more of this kind of unusual? I made the decision to start living this way twenty years and nineteen books ago, and it's been the wildest ride of fantastic unusual. Just a couple of months ago I found out my dear friend Shauna Niequist was
releasing a book
 the same day as me. My old thinking would have left me feeling alarmed. After all, she's one of my favorite writers and an incredibly dear friend. No. I've trained my brain to think abundantly. I immediately told Shauna I wanted her to be the other keynote at my ministry's conference where we could prelaunch both books together. Shauna was amazing. Her
Present Over Perfect
message was a terrific fit. And it's clear people have enough room on their nightstands for both of our books. After all, we just got the news that we are side by side on the
New York Times
bestseller list. And who was the first person to send me a congrats text? Shauna. I know this isn't always an easy message to live when our friends, coworkers, and even competitors are seeing the success we dream about. But take it from a girl who's in your corner cheering for you like crazy. There is an abundant need in this world for your thoughts, words, ideas, and creativity. I promise, their success is no threat to yours.
Click here to see this blog on Michael Hyatt's website where it was originally posted.