The Latest Edition of E-News - One week until Bishop Carter's Lenten study begins, a new Means Of Grace Podcast episode, and more!
February 23, 2023
Quick
Links

Don't have time to read the whole email? Here's your quick summary.
Black History Month: Do We Still Need It?
In this Means Of Grace podcast episode, Rev. Dr. Bill White, Jr., WNCC Director of Equity and Justice Ministries, speaks with Rev. Pam Blackstock, Rev. Rodvegas Ingram, and Rev. Dr. Otto Harris about Black History Month - what it means for our nation, our relationships, and the value it brings to our society and our churches. Their conversation challenges us all to move "beyond the heroes and holidays" of Black History Month and dive into the full history of our nation, our communities, and even our own denomination - to remove our "willful blindness" around the history of racial oppression and discrimination in Methodism's history, including the Central Jurisdiction and the current situation for many Black/African American churches and Blacks/African Americans in The United Methodist Church.
The Western North Carolina Conference is excited to share a new resource for individuals and groups whose churches are disaffiliating, yet they wish to remain United Methodist, and for congregations who have a desire to welcome, love, and nurture these persons.
Lighthouse Congregations are a part of the UM Collective Movement in the Western NC Conference. These congregations are particularly equipped to welcome anyone whose church has closed or disaffiliated. If you find yourself in these circumstances, we first want you to know that we see you. We love you. And we will help guide you. A Lighthouse Congregation is a United Methodist faith community that will serve as a resting place with people who will care for you while providing a haven of peace and grace. Whether you are an individual or a group of people who have become displaced or churchless because of closing or disaffiliation, Lighthouse Congregations will be there for you during this difficult time.
If your church has affirmed their desire to remain United Methodist, and would like to be equipped to serve as a Lighthouse Congregation for those who also wish to remain United Methodist in your community. The first step is to attend the Informational/Equipping Zoominar. There are four scheduled Zoominar opportunities for interested churches over the next few weeks. Register for those here. If you want more information at this time, please reach out to your District Superintendent.
Lighthouse Congregations are part of the UM Collective Movement, which seeks to be a connecting space for those who find themselves displaced because of disaffiliation. Its mission is to provide care, a place to belong, and tangible pathways to explore the next steps for those on this challenging journey. The UMC Collective is an online community that will connect you with real people for anyone who might be wondering about different ways to remain United Methodist. Fore more information, visit https://www.wnccumc.org/remaining-umc.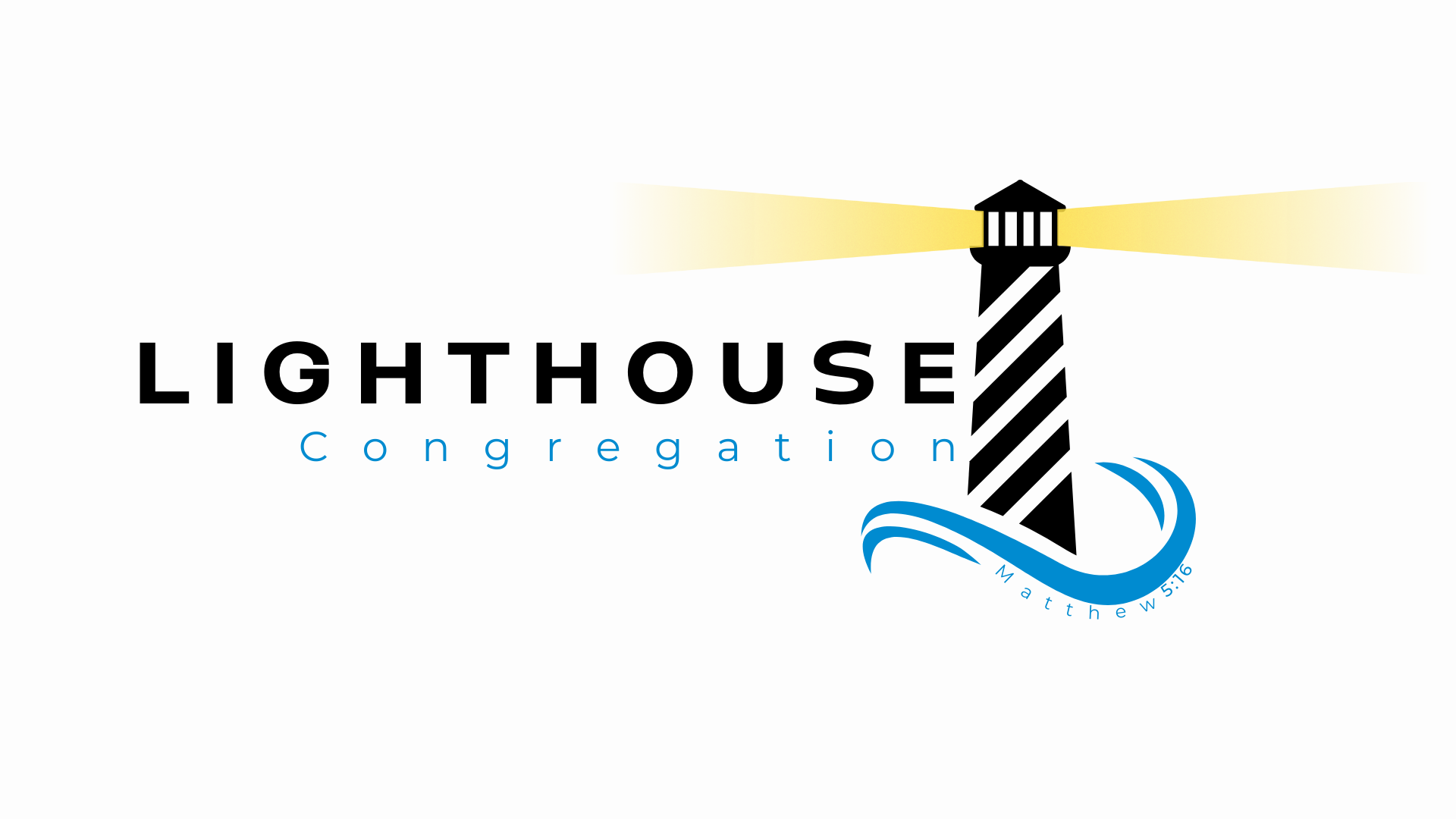 Lenten Bible Study with Bishop Carter
Make plans to join Bishop Carter for a Lenten study featuring a combination of live Zoom conversations and weekly reflections with discussion questions! Starting with a Zoom conversation on March 1 at 6pm.
The WNCC Celebrates Black History Month: Rev. Dr. James Walter Ferree, Sr.

Did you know that Rev. Dr. James Walter Ferree, Sr. was involved in realigning the North Carolina-Virginia Conference into what is now the three separate North Carolina, Western North Carolina, and Virginia Conferences?

In this short bio, Conference Archivist and Historian Jim Pyatt tells a story of Rev. Dr. Ferree's influence in The United Methodist Church.
Clergy Excused Absence Requests for AC2023

WNC clergy who are in full connection, provisional members, associate members, and local pastors are required to attend the Western North Carolina Annual Conference meeting, June 15-18, 2023.

If you are not able to attend in person, please request an excused absence. You can make that request below. Clergy who are retired or are on leave of absence are automatically excused.

To request an excused absence from the May 6 Called Session, please visit this link. The eligible clergy to participate on May 6 include those who were clergy members at the 2022 Annual Conference meeting.

Thank you for your faithful ministry and leadership in the conference and the kingdom.
Is The UMC Really...? Series

With some congregations considering leaving The United Methodist Church or just wondering about its future, Ask The UMC offers a series of questions and answers to help clear up some common misperceptions or misinformation around disaffiliation.

This is part 3: Misconceptions About Disaffiliation

The third in a series of articles to address misperceptions and misinformation about disaffiliation and The United Methodist Church.

Questions answered in this article:

Is The UMC Really....?

1. Able to allow congregations to sidestep the requirements of Paragraph 2553 in the Book of Discipline by using Paragraph 2548.2 as an alternative path to disaffiliation?

2. About to change its statement on abortion from life-centered to pro-choice?

3. Allowing local churches that refuse to pay apportionments (as the Wesleyan Covenant Association is now directing) to "get away with it"?
Did you miss the last edition of E-News?
New Safer Sanctuaries Book!
A new Safer Santuaries book will be published in April 2023. The publisher, Upper Room Books, has priced these books at $49.99 each; however, the conference has preordered the books and will be offering them to United Methodist churches in the Western NC Conference at a deep discount. For only $10, we will ship a copy of Safer Sanctuaries to you, once we receive them after publication in April 2023!
Connect at the IgniteUS Youth Retreat 2023 which will be held at Camp Hanes in King, NC on March 24-26th.

Our theme is "Seek and you shall find" based on Matthew 7:7.

The Conference Council on Youth Ministry plans IgniteUS. For more information about CCYM, click HERE.

The Cost is IgniteUS for 2023 is $150 per person. This covers Camp Hanes' fee (lodging, meals, and activities), tshirts, and worship supplies. Scholarships are available upon request.
2 Day Lenten Retreat at Starrette Farm
You're invited to a 2 day Lenten Retreat on March 17 - 18 at Starrette Farm.
Through the practices of examination, confession & celebration, we seek to move beyond shame, blame and condemnation and revive the beauty and goodness of who God made us to be. "Penance [self-knowledge, confession, and celebration] is a form of spiritual medicine which helps us to bring a soul back into harmony." (from Celtic Christianity).
Deaconess Joy Prim Coming to WNCC
Deaconess Joy Prim is a United Methodist Missionary with the General Board of Global Ministries serving as a welfare case officer for migrant domestic workers. She is based at the Mission for Migrant Workers at St. John's Cathedral in Hong Kong.

Joy will be visiting WNCC April 5-12, 2023.

Joy says, "I'm excited to be coming home to the Annual Conference that raised me. I'm looking forward to sharing with your church, United Women in Faith, or small group about my mission with migrant domestic workers in Hong Kong. Dates are filling up fast, so please let me know."

You can reach out Joy on her FB Messenger or email at jprim@umcmission.org for more details and to book or confirm dates.
Ministries Associate at Givens Estates Retirement Community
Givens Estates, a United Methodist related retirement community in Asheville, NC is seeking a full-time Ministries Associate.
Candidates for this position should be ordained ministers, members of the Western North Carolina Conference of the United Methodist Church and have experience serving Older Adults. They should be comfortable in medical and end of life situations, in conducting funerals and leading worship, and in dealing with cognitively impaired individuals and their families. Excellence in preaching is required as our "congregations" include many retired religious professionals. Confidentiality in relationships is essential in keeping with the highest standards of ministerial ethics. Because Givens operates on four campuses, candidates must be willing to use their own vehicle for visitation to each campus as well as area medical facilities. Our ministry is interfaith and seeks to serve an increasingly diverse population of residents and staff. Candidates should be able to work well with others, and foster unity, community, and inclusion on the various Givens campuses.
Please send resume and cover letter ASAP to careers@givenscommunities.org and ehillman@givenscommunities.org.
E-News is an email newsletter sent out by the Western North Carolina Conference of the United Methodist Church. It contains important news, stories, and events from around our conference.
Submit articles for the next e-news. Submit events.

Was this email forwarded to you?
Subscribe here to receive E-News in your inbox weekly!
Copyright © 2022 Western North Carolina Conference of the United Methodist Church, All rights reserved.

Where to find us:
Western North Carolina Conference
13924 Professional Center Dr, Ste 200
Huntersville, NC 28078

Mailing Address:
PO Box 2757
Huntersville, NC 28070

Phone: 704.535.2260